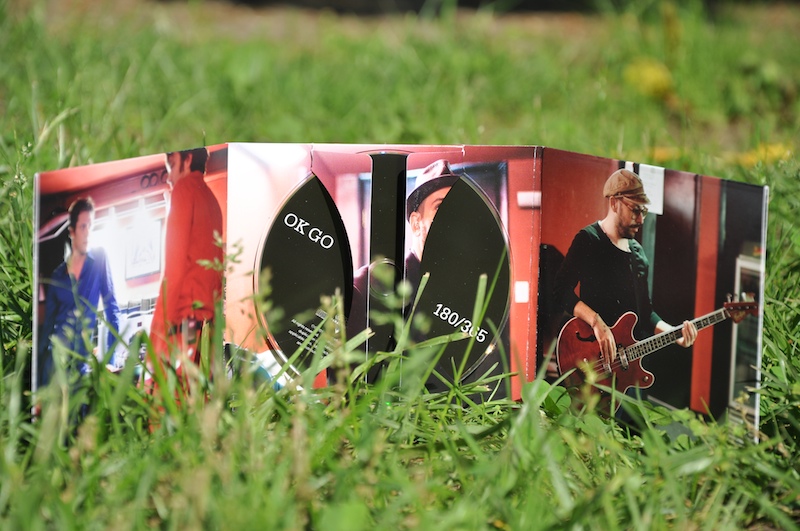 The new, live album from OK Go, in its natural habitat…
The long, harsh winter-of-the-countdown-to-the pre-order-for-180/365 is over. And what glorious spring! That's right, our pre-sale starts today and we've got a bunch of new goodies we think you'll like. Like what? Like 15 remastered tracks of live OK Go mixed by Dave Fridmann, recorded across 180 shows last year and shipped in a beautiful 6-panel 100% recyclable CD case. A brand new t-shirt. A limited edition, signed book of behind-the-scenes tour photos. And, of course, a free tube of authentic OK Go confetti with every (physical) order.
Hell, we're even selling the suits the guys wore on stage. Since cleaned. Probably. Plus bonus songs available right this very second (as well as many other seconds in the future) free with every order. The goodies ship from the band's very own Paracadute label beginning June 21st but pre-sale has begun, so go get yourself some.
The brief, delicious countdown until confetti deployment begins now.