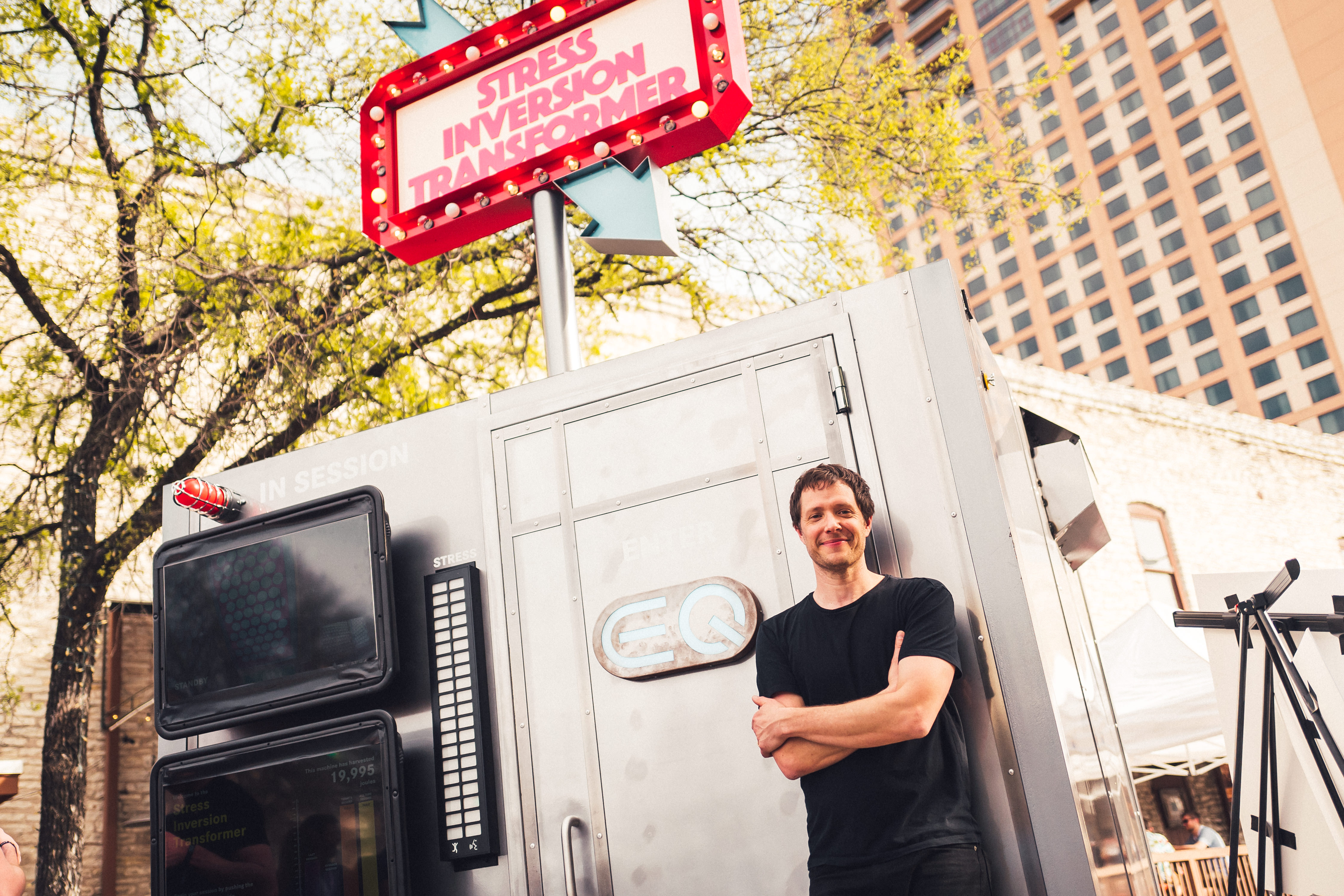 Mercedes-Benz EQ challenged Damian to create a piece of art that could change the world.  To the surprise of no one, Damian delivered with the Stress Inversion Transformer. It debuted at SXSW in 2019 and now it's available for your viewing pleasure.  Remember to wear your helmet, lest your precious mind be blown.
Directed by Damian Kulash Jr and Kristin Gore
Produced by Joe Faulstich
Cinematographer and Editor Geoff Shelton
Special Thanks to Sander Argabrite
Thanks to Your Heaven Audio and Steven Klein's Sound Control Room for their help figuring out how to make the Stress Inversion Transformer.